First Day of School Information! How to access your temporary pass!
January 6, 2022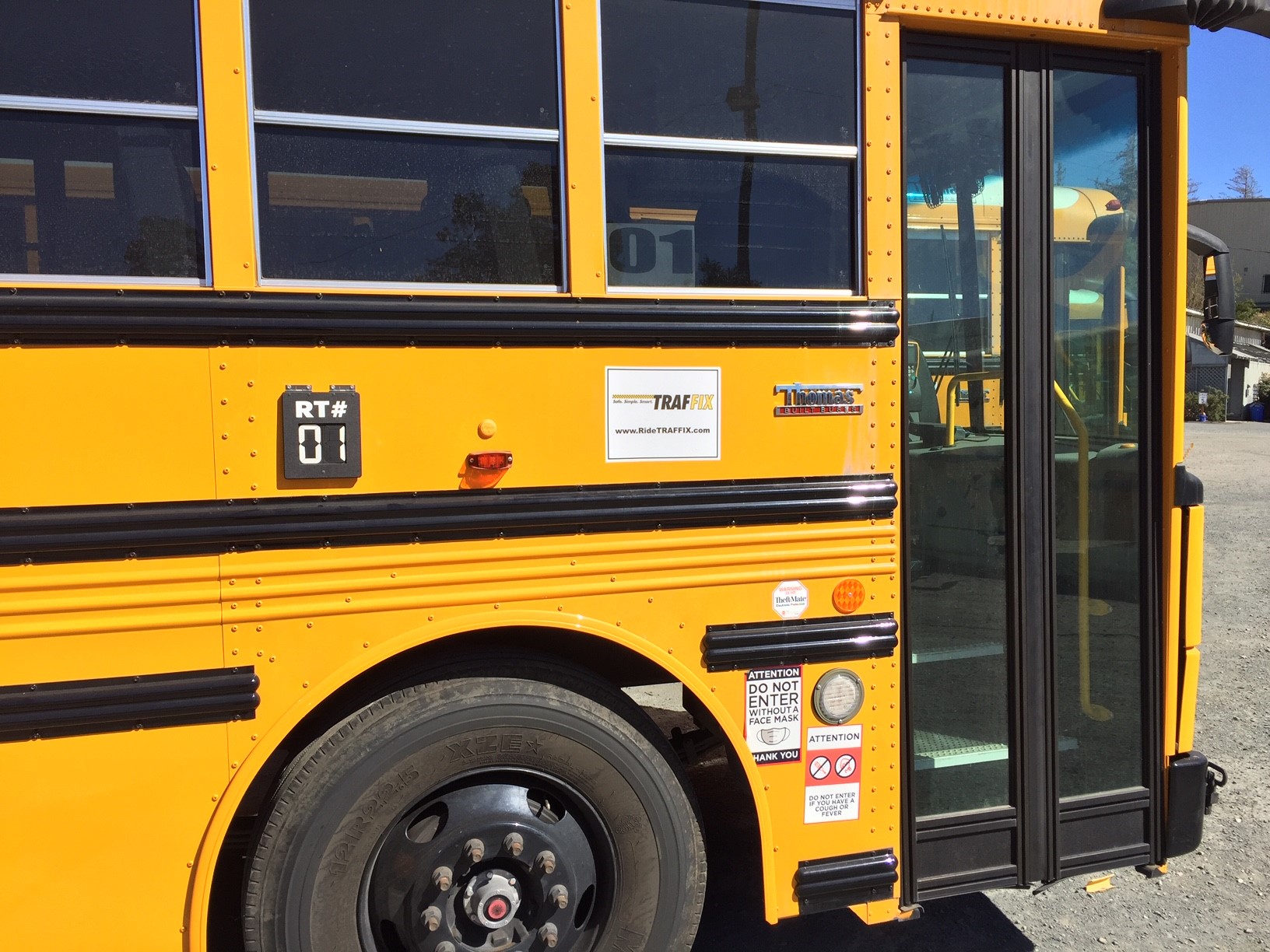 Hi All!
We are so excited to open the bus doors tomorrow morning!  Please check your stop times at All TRAFFIX Routes – TRAFFIX (ridetraffix.com) and arrive at least 5 minutes before your stop time so you do not miss the bus!  The buses will not wait for you.
If you miss the bus, you will need to find transportation for your student.  Please wear a mask, bring your temporary pass (see photo), LOTS of patience (this is new for a lot of our riders), and don't forget your bus number(see photo below, #1 would be for VG1 or LC1- the number that is associated with your route).
With the amount of phone calls, it is unlikely they will be answered immediately.  Please email me at Admin@RideTRAFFIX.com with any questions!
Thank you and we are so happy to have all of our TRAFFIX Riders back for an amazing 2021-2022!!